Press or Advertised in……
International Baby Photo Awards Winner
National Association of Professional Child Photographers Member
Lemonade and Lenses Competition Winner (Senior)
KidFash Magazine Approved Photographer
Featured in…..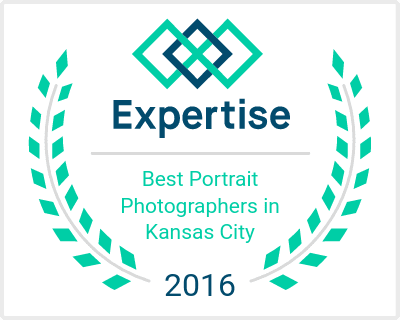 Handmade Hilarity Blog here (I'm the top photo, just under my pervious business name 😉 )
Tiny Sparrow Foundation here  This is a great foundation that I volunteer for <3 Go check them out!
Two Bright Lights Blog here
Baby Lifestyles Magazine (August/September2013 issue) here
Photographers Connection Top 10 here
Lemonade and Lenses Weekly Favorite  here
Association of International Boudoir Photographers here
 Story Board Wedding Blog featured Vintage Summer Boudoir here
Beyond the Wanderlust, February 2015 Magazine
RAVES!  From my amazingly awesome clients 🙂
Find more on Facebook at HERE!
Newborn:  She is an amazing photographer she was great with our newborn! -Ashley J.
Family:  She is an amazing photographer! We have had family pictures taken twice with her now, and have not been disappointed. Love her work!!! Will continue to be repeat clients. -Tiffani M.
Family: You took our first "family" photos and I loved the fact that you drove all they way out to our place to take photos that truely reflected us. You had some amazing ideas and did a great job of talking to the kids to get them to open up and SMILE! I was very impressed of the way they turned out and cant wait to see them in frames all over my house! -Shannon M.
Wedding: Awesome job on our wedding photos. Lots of variety and artistic shots. Thanks for recording our day in such memorable photos. -Robin F.
Wedding: Colleen photographed my wedding that was in Wichita. It was her first wedding, but she did an awesome job! Our photos were so beautiful! DEFINITELY recommend using her for any pics! Thanks Colleen! -Tabitha D.
Newborn: Meeting you for the first time today I had a great first impression. very understanding, since my son was kind of crabby lol, LOVE your work. your ideas, techniques, props, everything was amazing! I'm so glad a friend referred me to you! -Kayla K.
Family: Thanks so much to Colleen for coming out to our place and taking family pictures and belly shots! You made all of us feel super comfortable….and we all had a blast! The pictures turned out awesome and I am so happy with the packages you offer~ I can't wait till Chloe gets here and get newborn shots done! -Hollie K.
Family: Not just photos, ART! After just one session with Colleen, we will not go anywhere else! This is true talent which captures the beauty of the subjects. I like that the pictures aren't blank background or cookie cutter poses. Thank you! -Sandra R.
Maternity: Colleen did maternity pictures for me and I love them all! I rarely like pictures of myself but she knows how to capture beauty in every shot. She definately has a talent behind the camera for knowing what posses and angles will make everyone look their best. My husband and I loved the pictures and we can't wait until our little girl gets here so she can take some great picture of her too! -Nicole R.
Wedding: You have done all my photos…from wedding to family to child …I love how you step out of the box and do diff things not just the same poses that you see every other place. I know that when I have you do my photos that they will be unique every time. I also like how you listen to me about what I like and you always deliver what i am asking for! thank you for sharing your talent with me! -Ashley Whittington 🙂
Boudoir: Dear Colleen, I just wanted to tell you how much I adored my boudoir photos, and how my husband enjoyed them even more! I was so excited to have the chance to do this, finally! I'm so glad that you are in our area now! Going into the photo shoot, and not having a chance to officially meet you beforehand, I was getting really nervous that day. I had done all of my lingerie shopping, had gorgeous shoes, hair curled up the way I wanted it, super cute accessories, but I honestly had no idea what posing in my lingerie was going to be like. And yes, I was shaking a little bit when those first photos started. But really, you were so easy to work with, and let me just be myself. You let me smile and laugh and gave me so much sexy confidence in myself– and that's the girl he fell in love with, and that's the side of me that really came through in the photos. When I gave him his book, the cover alone had him in silent awe! His mouth formed this little "o" and he was speechless! He flipped through a few pictures and his grin just got bigger and bigger. We were in a restaurant, so he tucked it away so he could really look it over more later. When we were finally alone for the night, he stared and stared at each picture, saying "I like this one…. Oh, I like this one…. Whoa, I REALLY like this one… Oh my god, I really like this one!" So it was a huge success! One that absolutely, positively, must be repeated now. Thanks again, for giving me an amazing experience and special, memorable gift for my husband. He has given me everything, he is my great love, my best friend, and he brings out the absolute best in me. It was great to be able to give him photographic proof of that! All my best, Jennifer
Boudoir: Just finished my photo shoot with you, like 5 minutes ago!!! What I loved about you was that you were so comfortable to work with, really easy to get to know. The reason I chose working with you in the first place was that when I looked thr…ough your other photos, you have such an eye for detail. And after seeing you rearrange my furniture and accessories… I knew I made the right choice and that you have an incredible talent and an eye for beauty and structure! It was a pleasure working with you and I look forward to the opportunity to do it again! -Jennifer K.
Boudoir:  Amazing pictures makes you feel comfortable! Love the work! 🙂 -Megan E.
Family: Colleen did an amazing job with our family photos. She was very patient with our 6 yr old and 2 yr old, which is MUCH appreciated! She had great ideas for photos, and when we got them back in a very unique proof book, we were very pleased with the results. We had a very hard time picking which ones to order! Thanks, Colleen, for such a wonderful job. We will definately be repeat customers. -Tiffani M.
Newborn: thanks again for doing Adrien's pics!! i absolutely love em!! you did a wonderful job and you were so patient with him!! cant wait for our next session 🙂 -Lauren S.
Family: We had our Christmas Photo's taken at Joy Haven and they were the best! Thank you so much Colleen you did an awsome job!! I will be back for more Photo's in the future!! -Shelle A.
Family: I just got the link to our family photo session and I am in love! The photos are absolutely beautiful, and you captured our little boy PERFECTLY! We paid an astronomical amount for 'good' studio photos, but you have the most reasonable price for STELLAR work! We won't be using any other photographer 🙂 -Mariah S.
Family: Just saw the finished edits from our family session. I can't wait to order our Christmas cards! I love the way you were able to capture my kiddos personallities. And love Chloe's newborn shots too! Now I just have choose what we want…and that is so hard! Thanks again! -Hollie K.
Boudoir:  Ladies- 
If you have been debating whether or not to take Boudoir pics, I have to say…JUST DO IT!! It's an amazing and super fun experience. I was lucky enough to get booked into Colleen's Boudoir Marathon last month. I was obviously a little nervous going into it, thinking I'd hate the pictures (as most of us know – we are our own worst critics). After sipping on a mimosa while having my makeup and hair done by Glamorous By Jutone Rene -I must say, I was feeling pretty sexy! Colleen made me feel so comfortable (even being outside in the cold with barely anything on!). I actually had a BLAST throughout the whole shoot!
And as far as the actual pictures go…. I LOVE THEM!!! They turned out absolutely gorgeous. I think I walk around feeling a little more confident about myself after the whole experience. And since I thought they were so spectacular – I don't even have to mention what my significant other thought (he was speechless), and he's only seen the pictures on the computer – he has to wait til Valentine's Day to get his book. 
So again – if you're thinking about doing this, I would say to go for it. It's an amazing experience I will never forget. Colleen is awesome and will make you look stunning!! 
Thank you Colleen – I'm sure I'll be coming back for more! 
PS. She took my kiddos pictures too – and they turned out equally amazing! -Sylvia S.